By SGeBIZ Team
07/7/22 • 2:22 PM
4 mins read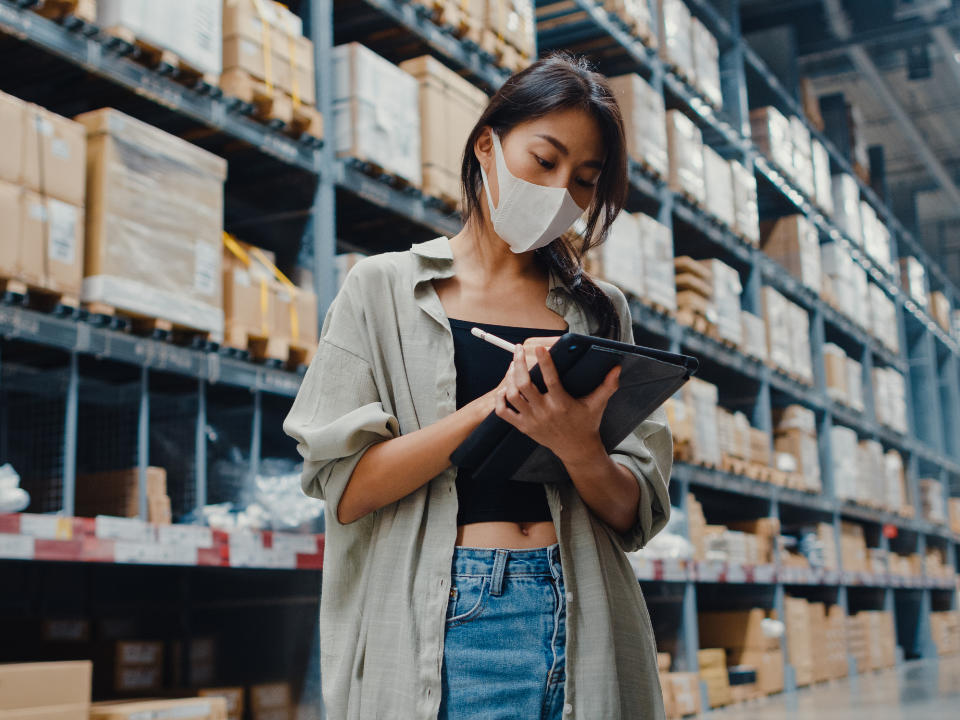 Faced with lower-cost competitors in the region and severe manpower shortages, going digital is essential for Singapore's food manufacturers. Get end-to-end visibility over your international sourcing, procurement and payment processes with the most complete digital cross border solution.
On May 31st 2022, SGeBIZ participated in the Singapore Business Federation's Grow Digital Series webinar.
Co-organised with the Singapore Infocomm Media Development Authority (IMDA), webinar participants tuned in to a series of conversations on how businesses can overcome supply chain disruptions by leveraging digitalization and how to sell across borders without a physical storefront.
The event is part of IMDA's Grow Digital initiative. Launched under the SMEs Go Digital programme jointly organised with Enterprise Singapore, participating SMEs can sell overseas via business-to-business and business-to-consumer e-commerce channels with no physical storefront.
Speaking to an audience of small-medium business owners in the food manufacturing sector, SGeBIZ Chief Operating Officer Benjamin Tay shared how the company's suite of cross-border solutions can enable them to scale their operations and sell abroad.
A growing need to go digital
For Singapore's food manufacturers, going digital is essential.
Faced with lower-cost competitors in the region and facing manpower shortages, these businesses can only rely on digital solutions that automate workflows and make procurement more cost effective.
The challenges are aplenty for Singaporean food manufacturers looking to expand operations or export products overseas. With markets like the USA and Vietnam accounting for 25% and 11% of Singapore's total food product exports respectively, a digital strategy that crosses markets is key to reaching customers beyond the domestic market.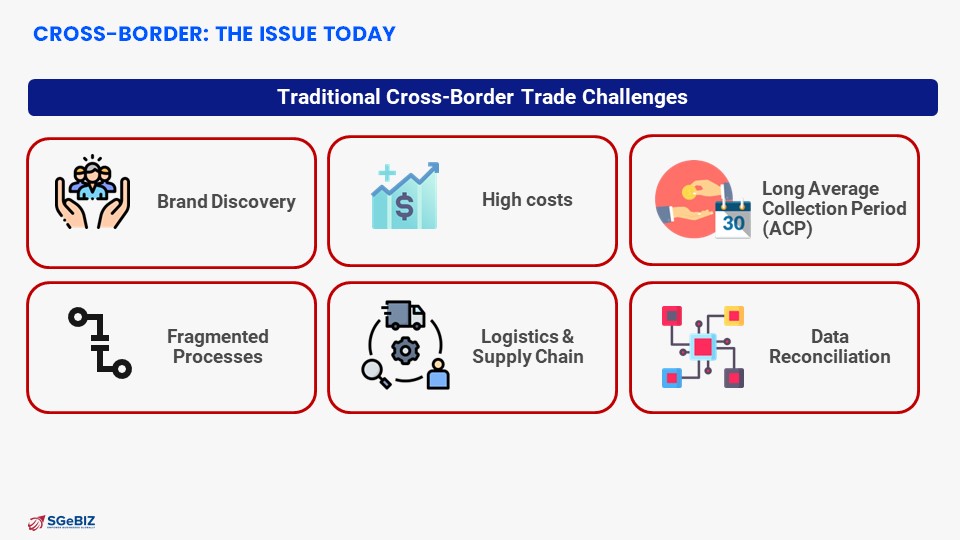 High labour and payment costs aside, businesses also struggle not only in finding partners to support critical processes like end-to-end logistics and permit settlement, but also reconciling data across platforms for invoices.
Without any means to capture market data comprehensively, expansion strategies also fall flat right from the get-go.
This lack of end-to-end visibility makes any overseas venture significantly riskier for food manufacturers. 
Globally, just 22% of companies have mapped out their entire supply chains. That figure's likely to be significantly lower for Singaporean food manufacturers which operate on tighter margins.
Digitalising to success with SGeBIZ
These are familiar pain points to small-medium businesses of all types, said Tay during the webinar. Since SGeBIZ's establishment in 2014, the company has been diversifying its suite of cross-border solutions to precisely target each of these concerns.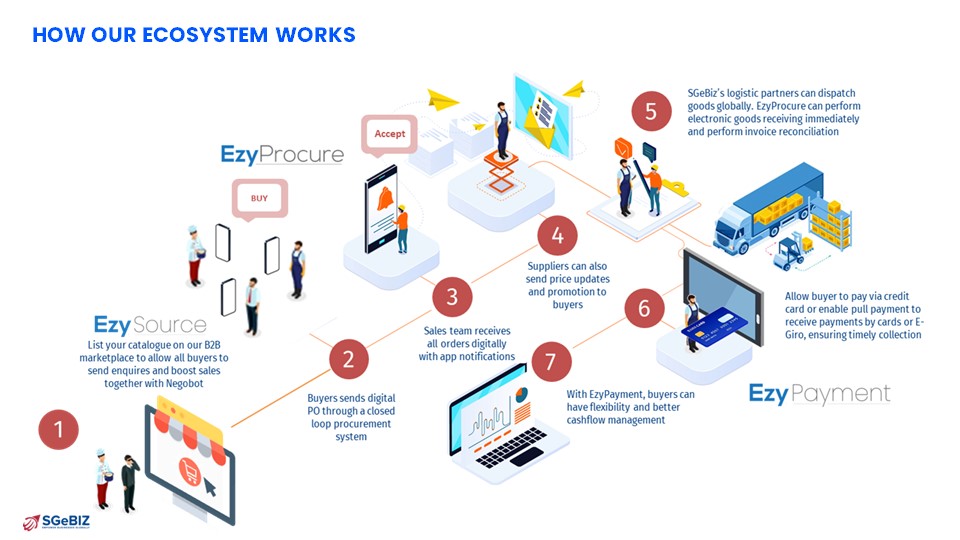 Highlighting how a typical journey begins with sourcing supplies, Tay noted how EzySource, SGeBIZ's e-sourcing portal, curates suppliers for prospective buyers to easily reach out to at better rates. He adds that both buyers and suppliers can also enjoy greater flexibility on credit and payment terms, and even consummate deals with automatic negotiations.
Next comes procurement. EzyProcure, a one-stop procure-to-pay B2B cloud-based platform, connects buyers and suppliers both domestically and across borders. Equipped with features like optical character recognition and automatic inventory management, food manufacturers can also reduce labor costs by conducting remote operations. Costs from inefficiencies are also minimized thanks to real-time price updates and built-in inventory management analytics. 
SGeBiz's end-to-end cross-border ecosystem also takes care of payments and fulfillment.
With EzyPayment, businesses can pay overseas suppliers in their respective currencies via personal, corporate, or virtual cards, said Tay. "This can be done within the day, up to two days," he added. Businesses that have used EzyPayment have found their cash flow upped to as much as 60 days.
Via SGeBIZ, food manufacturers can also connect with logistics partners to dispatch products globally instead of having to source one separately. EzyProcure can instantly perform electronic goods receiving and on-the-spot invoice reconciliation.
Few cross-border solutions provide the same end-to-end visibility. From international sourcing, procurement, and payment processes, grow your business digitally with the most complete digital cross-border solution only SGeBIZ offers today. 
Make cross-border trade easy. Book a demo with us today.
---