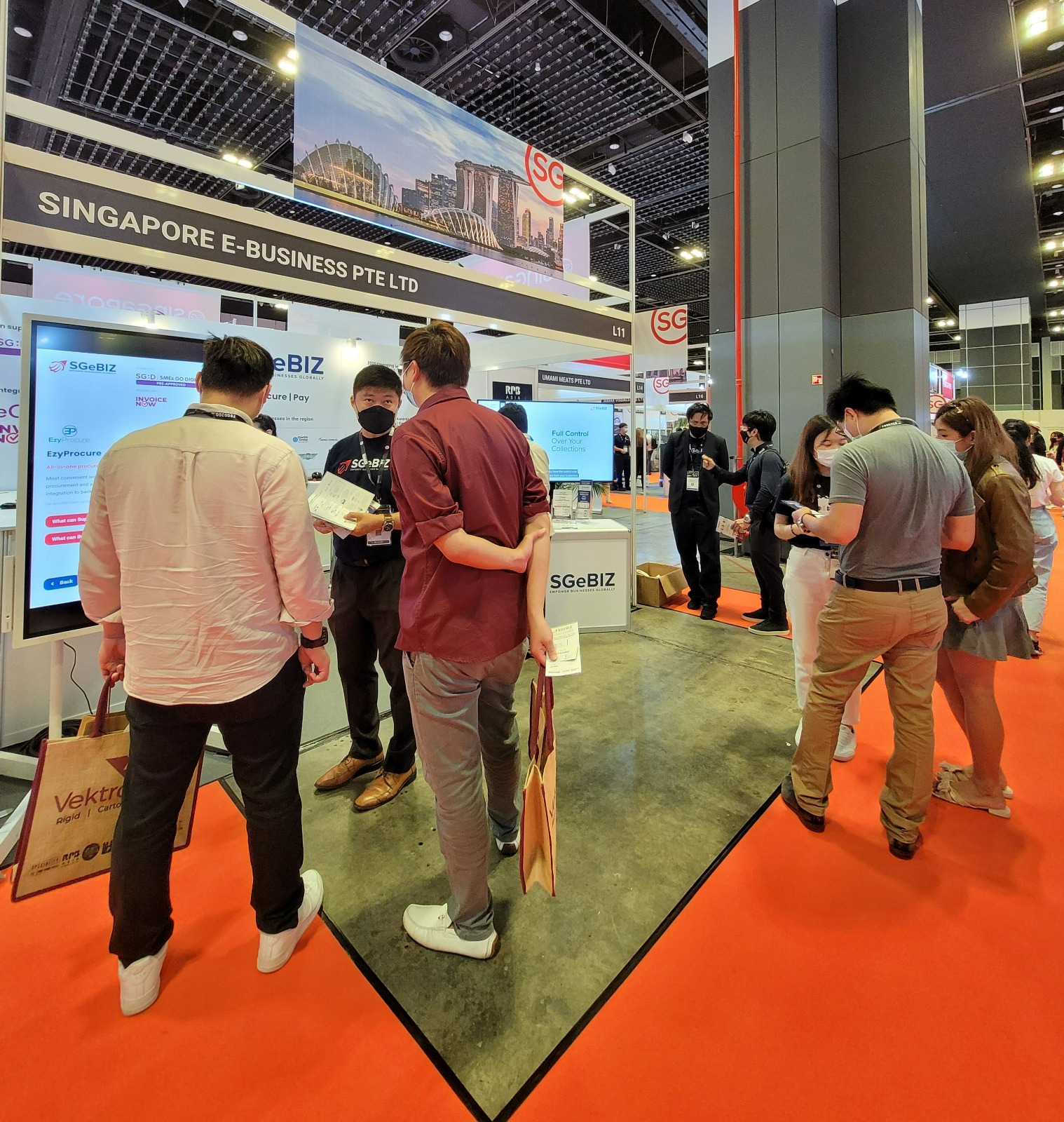 As businesses flock to connect and network at in-person events in Singapore this year, Singapore E-Business (SGeBIZ) has also been quick to jump on the bandwagon.
Between 22nd to 24th June, the company participated in the Speciality and Fine Food Asia trade show held at Suntec City Exhibition and Convention Centre.
Strong Support
Drawing in more than 7,300 attendees from 47 countries and an unprecedented 188 exhibitors from 16 countries, Speciality and Fine Food Asia offered a strong forum for SGeBIZ to interact with leading domestic and international food and beverage companies.
SGeBIZ received over 300 visitors to its booth across the entire duration of Speciality and Fine Food Asia.
The event was also endorsed by key industry organisations including the Singapore Food Manufacturers Association, the Singapore Manufacturing Federation, and the Singapore Tourism Board, among others.
This year's edition also marks the first time that the event was co-located with four other trade shows, including, Restaurant, Pub & Bar Asia, Speciality Coffee and Tea Asia, Meat & Poultry Asia, and Food2Go.
Over the entire event, the company attracted strong interest in its leading-edge solutions such as EzyPayment and EzyProcure from leading food and beverage players like Hard Rock Café, Tipsy Collective, and Café Amazon International.
SGeBIZ also rubbed shoulders with 18 of their existing customers who were also exhibiting at the event. Their mutual presence at this world-class trade show to exhibit our platform enhances our reputation as a trusted partner for business owners looking to digitise their sourcing, procurement, and payment processes.
Meeting the Needs of F&B Businesses
Speciality and Fine Food Asia isn't SGeBIZ's first brush with F&B businesses. To date, the company's EzyPayment and EzyProcure solutions count more than 3,500 satisfied customers, including casual dining chain EighteenChefs, French restaurant Merci Marcel, and Korean barbeque franchise Seoul Garden.
What makes their solutions so appealing to F&B players?
EzyProcure – An All-in-One Procurement Platform
From order creation and acknowledgement of receipt of goods to generating invoices and reconciliation between F&B outlets, central kitchens and their suppliers – SGeBIZ does it all. Their platform saves F&B businesses up to 70% of their time and cost on daily procurement.
This fully digital process extends to invoicing on a nationwide e-invoicing network, InvoiceNow, as the platform will enable businesses large and small to send their invoices electronically through the network and get paid for their services and products more promptly.
EzyProcure allows F&B businesses to receive real-time notifications on price changes and order fulfilment status from their suppliers. EzyProcure, combined with inventory and a recipe-management solution, also helps track food costs and store inventory, thereby minimising food wastage for F&B businesses.
EzyProcure is a pre-approved vendor under IMDA's Go Digital Productivity Solutions Grant Program, allowing eligible F&B businesses to enjoy up to 80% grant subsidy.
EzyPayment – All Your Business Payments in One Place
On the other hand, EzyPayment allows F&B businesses to enjoy extended credit on their existing credit cards and maximise cash flow for their business operations. As interest rates and labour costs continue to surge in Singapore, F&B margins are increasingly being squeezed further. EzyPayment allows F&B businesses the additional breathing space with up to 60 days of interest-free credit when they pay with their credit cards through the platform while suppliers receive payments within a short 2 – 5 days.
SGeBIZ also offers eGIRO as a solution to suppliers to collect money from their buyers as and when the invoices become due. This is a great tool for those suppliers who prefer supplying on cash on delivery (COD) basis.
EzyPayment's seamless integration with backend enterprise resource planning and accounting platforms also helps F&B businesses better manage their accounting and finances.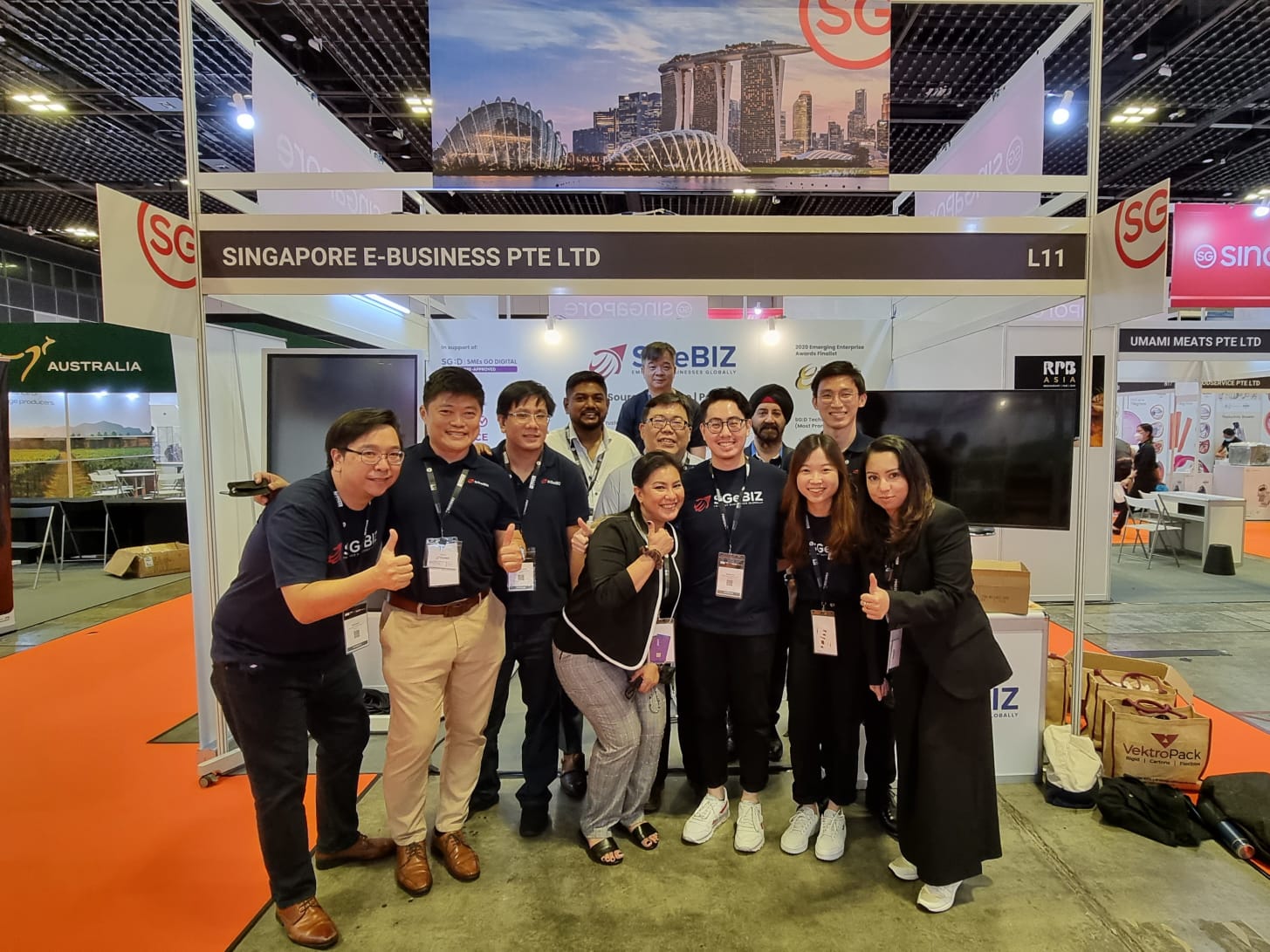 Riding High With MICE
Speciality and Fine Food Asia is one out of more than 150 events attended by over 37,000 delegates in just the first quarter of 2022. According to the Singapore Tourism Board, at least 66 more international events have already been secured for the rest of 2022.
That's already three-quarters of last year's figures – and a strong sign that Singapore's Meetings, Incentives, Conventions, and Exhibitions (MICE) industry is surging ahead with a speedy recovery.
As more opportunities to connect with businesses worldwide in Singapore arise, SGeBIZ's suite of procure-to-pay solutions can address the needs of companies across more industries and is confident it'll draw many more in other in-person events to come.