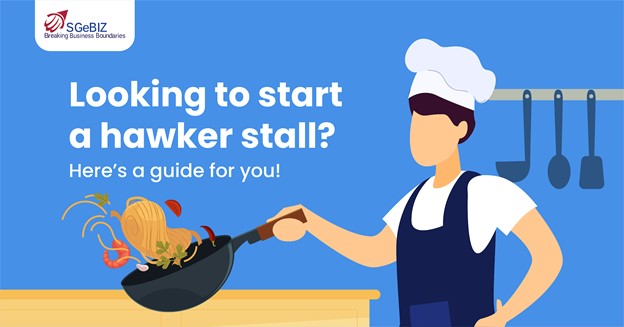 Singapore is a well-known street food hub and hawker stalls are part of the country's gastronomical identity. This Uniquely Singapore gem is now officially recognized at the global scale, by the way! Singapore hawker culture is listed as UNESCO intangible cultural heritage on 16 December 2020.
Time and again, Singaporeans' love for food has proved that hawker stalls have a bright prospect and will always be in demand. If you are looking for a career pivot – following the onslaught of the COVID-19 pandemic – or simply looking to seize lucrative opportunities abound in the F&B industry, opening a hawker stall could be worth exploring. Interested yet? This guide is for you!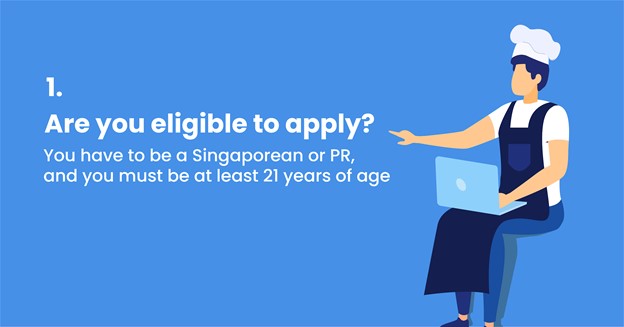 1. Eligibility
To apply to become a hawker stall business owner, there are only two main conditions:
a) You must be a Singapore citizen or a Permanent Resident, and
b) You must be at least 21 years of age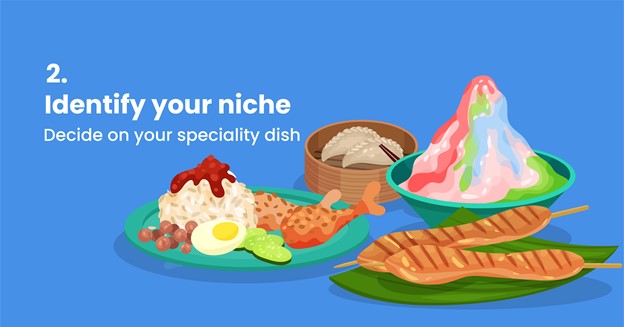 2. Identify your niche
Laksa, char kway teow, rojak – Singapore is teeming with delicacies! Before starting your hawker stall business, it is crucial to decide on your speciality dish. That way, it will be easier for you to focus on your product development and improvement i.e. making your food good, better and even better! Examples of successful hawker stalls that have found their niches are Hideki at the Yishun Park Hawker Centre and the Lukhon Thai stall at the Pasir Ris Hawker Centre.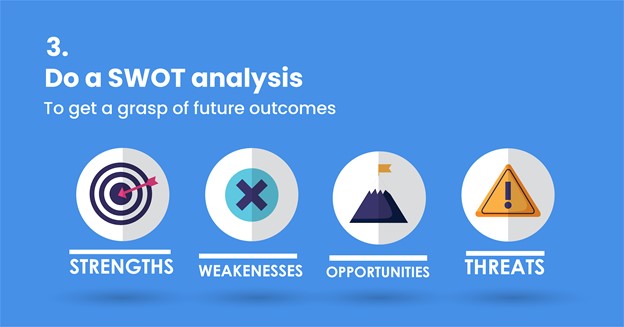 3. Perform a SWOT analysis
Before starting a business, you must first do the strengths, weaknesses, opportunities and threats (SWOT) analysis. Be totally honest with yourself and perhaps it will also help to get your mentor or other respected business owner friends/investors on board as you brainstorm.
The SWOT analysis will be insightful to prepare you for the possible future outcomes, minimise risks and maximise the upsides to enhance success.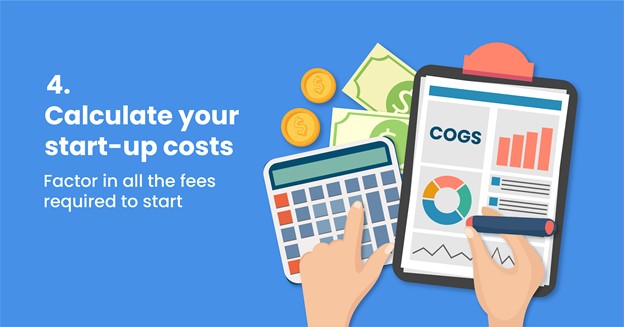 4. Round up your initial start-up costs
Factor in your monthly rental fee and employee wages – which will make up the largest portion of your business costs. Then, you would need to also include costs of raw materials and supplies. A survey by NEA found that the raw material costs contribute to the bulk of total costs.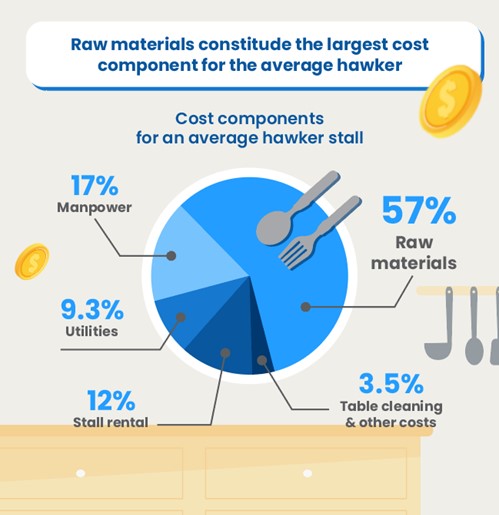 Therefore, it is important to source out for the right suppliers and do your calculations carefully beforehand.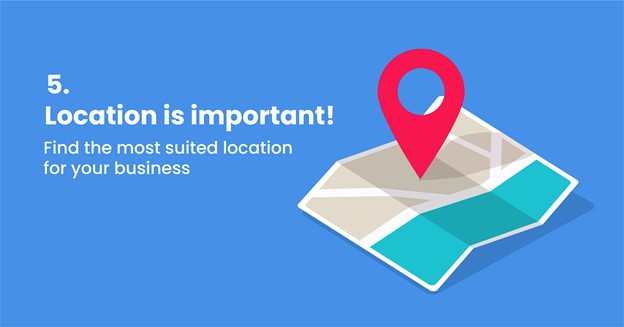 5. Identify a suitable location
It is all about location, location, location for a consumer business. For a F&B business, it is even more so about location, location, location! Take the time to research several potential locations to set up your hawker stall business and later narrow it down to the one that has the highest possible foot traffic and most easily accessible, yet well within your budget. Within the consideration factor of the foot traffic is the demographics of your visitors – would your speciality dish be of good appeal to their "foodie consumption" pattern?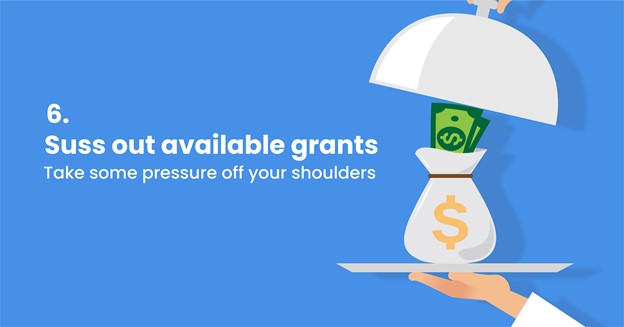 6. Leverage grant support programmes
As a way to encourage Singaporeans to become F&B entrepreneurs, the Singapore Government has initiated several grant support programmes for those aspiring to become hawker stall business owners. Among them are :
a) Hawkers' Development Programme
There are three stages in the Hawkers' Development Programme:
The first stage lasting for five days, is meant for aspiring and existing hawkers. They will learn basic food safety and hygiene, basic cooking techniques, and business and marketing techniques on social media and the functioning of food delivery apps.
The second stage is when aspiring hawkers will be apprenticed to experienced hawkers for two months.
The third stage will allow aspiring hawkers to test their business plans and cooking either through NEA's Incubation Stall Programme, as detailed in the next section, or bidding for a stall to operate via NEA's monthly tender exercise. The Incubation Stall Programme offers a 40 per cent average rental rebate for 15 months. Experienced hawkers will also offer mentoring support in the first three months.
This initiative will help address problems faced by aspiring hawkers on starting up and make it easier for young hawkers to enter the trade permanently.
To counter succession problems, NEA launched the Incubation Stall Programme to encourage aspiring F&B entrepreneurs to join the hawker trade.
Successful applicants would be offered a stall at half the market rate for six months.
Basic equipment (stainless-steel shelves, worktops fridges etc) is provided free
During the six months, aspiring hawkers would have the opportunity to learn the ropes of being a hawker from respected mentors and decide whether they are suited for this trade.
Applying for the Incubation Stall Programme will help you get started in your first step to becoming a successful hawker. It reduces the risk factor to a certain extent, especially if you are a novice to the F&B industry.
c) Productivity Solutions Grant (PSG)
Launched on 1 April 2018, PSG supports businesses in the adoption of IT solutions, equipment and consultancy services that improve productivity. Local SMEs can apply for the Productivity Solutions Grant (PSG) to co-fund up to 70% of the qualifying costs of adopting pre-approved digital solutions. These pre-approved solutions have been assessed by IMDA to be effective, market-tested and cost-effective. The maximum funding support level has in fact been raised to 80% from 1 April 2020 to 30 September 2021, per the Supplementary Budget 2020 announcement.
EzyProcure is a pre-approved solution that specialises in F&B procurement. A one-stop Procure-to-Pay platform, EzyProcure simplifies and automates workflows, from creating orders to receiving goods, and reconciling invoices for payment. This solution also allows your F&B setup to manage inventories and perform data analytics easily, hence supporting your foray into the hawker trade with increased productivity and efficiency.
Becoming a business owner – especially a hawker stall operator – will undoubtedly come with challenges. However, all the hard work and long hours will not be without its own set of rewards. This is probably why many new hawkers have chosen to set up their own stalls instead of working in an established restaurant, preferring to be an enterprising business owner.
Now, you're all set to start up and run your own hawker stall!